AME Electrocardiogram - Test Your Heart - Read Your Heart's Signature

The electrocardiogram [ECG or EKG] is a diagnostic tool that measures and records the electrical activity of the heart in exquisite detail.

The interpretation of these AME Electrocardiographs allows for the diagnosis of a wide range of heart conditions which can vary from minor to life threatening.

The AME twelve lead ECG examines the electrical activity of the heart from twelve points of view which provides a complete picture of the electrical activity around the heart in both time and space.

The AME Electrocardiogram uses state-of-the-art electronics with simultaneous data acquisition which generates superior ECG waveforms. It has been tested extensively in the field and has proven itself to be reliable, accurate and robust. No medical practitioner should be without one.

Superior signal quality!


Weight
Device approx 150grams + standard ECG cables
Dimensions
132mm x 92mm x 20mm
Patient Leads
12 Lead Cable [10 patient leads]
Case Material
ABS plastic
Electrode Connections
4mm banana plug with "tab" or "snap" connectors
Electrode Labeling
Abbreviations and colors to comply with either IEC or AAMI standards.
Display and Operating Console
Dependent on PC [supplied by user]. Easy to use user interface. If you can use a video recorder, then you should be able to use this ECG - standard start,stop, record buttons.
Gain/Sensitivity
5, 10, 20 mm/mV
Input Range
±5mV
Acquisition Sample Rate
500Hz per channel simultaneous (12bit). More expensive components are used in order to achieve true real simultaneous acquisition. Many other ECG's are not truly simultaneous.
Frequency Response
0.05 to 150Hz ±3dB
Defibrillator Protection
Patient leads are isolated from system and operator, with 5kV protection.
Safety Standards
Complies with AAMI EC11, EN60601-1, EN601-1-2, and EN601-2-25.
Power Source
USB port -No batteries required
Report Capabilities
User selectable report formats (4x4, 2x6, 1x12). Manual recording length as well as pre-set lengths.
Filter
User selectable hardware and software filters
Environmental Conditions
Operating Temperature 0°C - 40°C, Storage Temperature -20°C - 70°C, Humidity 5% - 85% [non-condensing]
PC Software
Realtime resting and stress ECG's. Ability to email test results. Heart rate and peaks displayed on screen. Easy to use GUI. Allows the user to select graph areas of interest rapidly. Hi resolution printout with ability to zoom in on graphs.
Reasons to Have an ECG

Heart problems can produce a wide array of symptoms. Without the benefit of an ECG, it may be impossible to tell whether these symptoms are being caused by a heart problem or if they are just mimicking one. Unless these symptoms are explained by an illness, injury, or condition known to not affect the heart, an ECG will generally be done.

Common symptoms that frequently require an ECG include Chest pain or discomfort, shortness of breath, nausea, weakness, palpitations, anxiety, abdominal pain, fainting (syncope), prior to surgery, occupational or age related.

Anyone aged 40 years or older should have an ECG done.

This first ECG serves as a screening tool to detect any cardiac problems and as a baseline for comparison of future ECGs.

A doctor's practice should be equipped with an Electrocardiogram!


---
---
AME Electrocardiograph

Portable - No batteries, Plugs into USB Port.

Easy to operate - Similar to a DVD Player [Play, Record, Stop]

Export tests and send them to other users for analysis. Email Tests as JPEG picture.

Various printing formats (2x6, 1x12, 4x3) are supported.

Graphs can be displayed in either regular or scrolling mode.

Includes stress testing and manual recording modes.

The AME software allows various user-created filters to be imported and used in the EKG

12 Lead Advanced Simultaneous Signal Acquisition Engine.


AME Electrocardiograph Specifications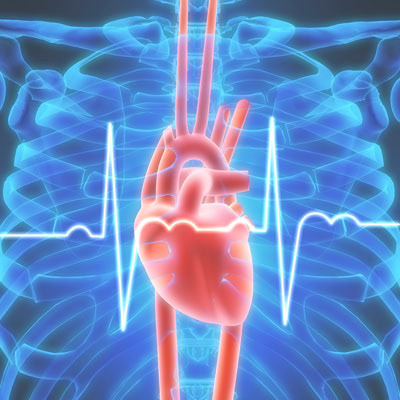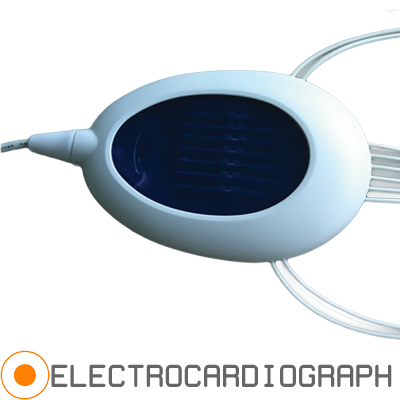 ---
All content copyright (c) Advanced Medical Engineering 2012